Integration
Build forms, surveys & polls for
Pipedrive
Create leads and deals in Pipedrive whenever form is completed. This is the best way to capture new leads/deals.
Get Started
✓ Free 14-day trial
✓ Automation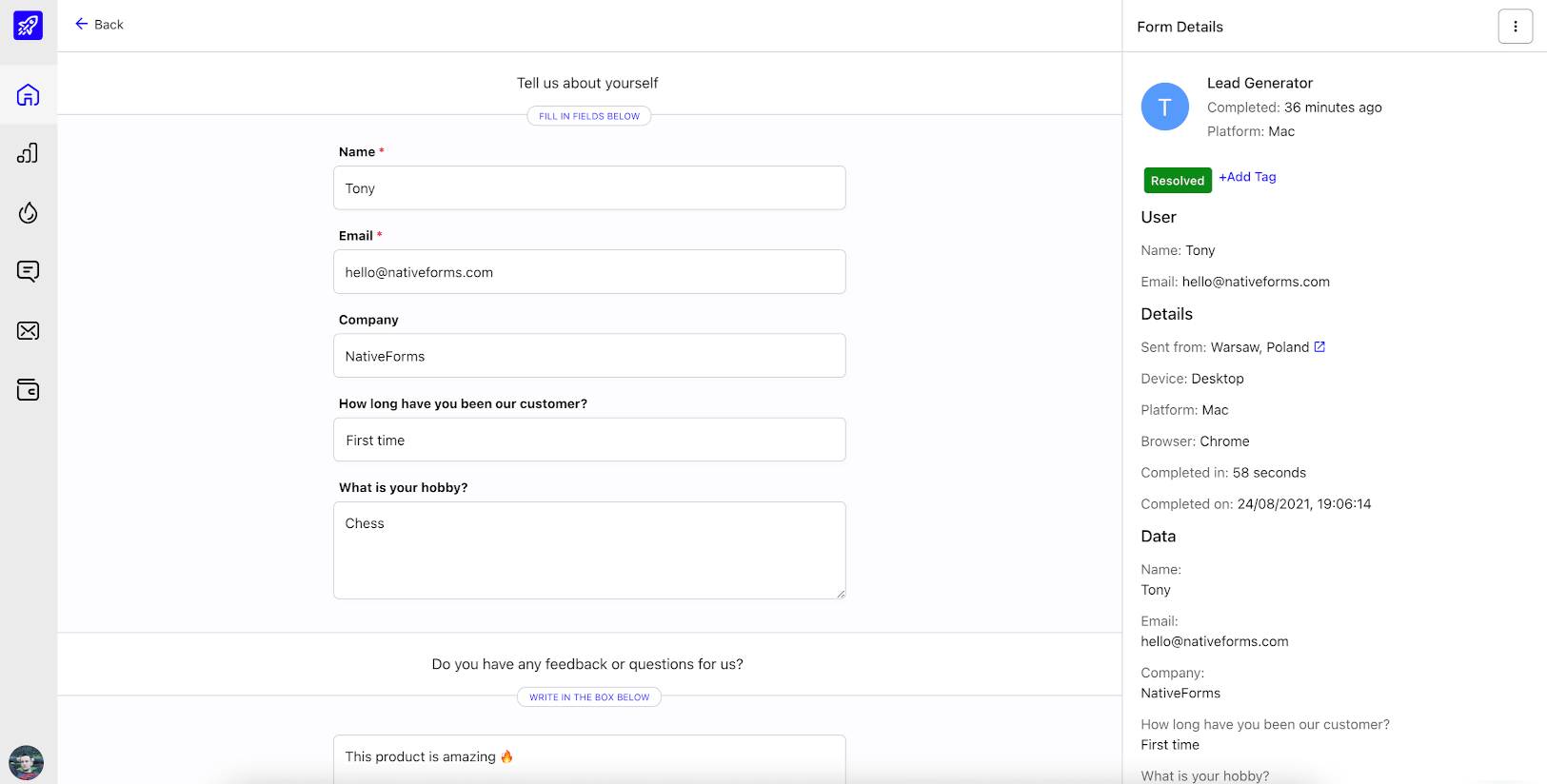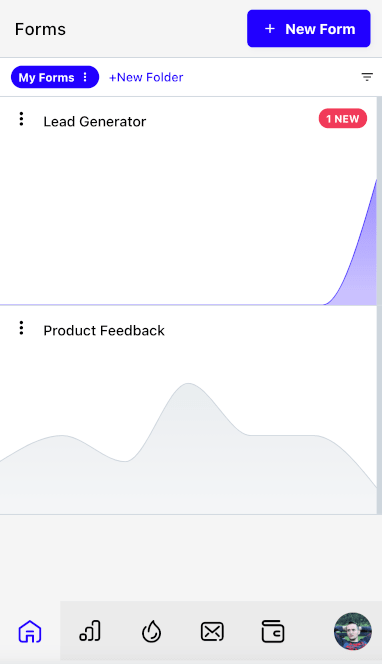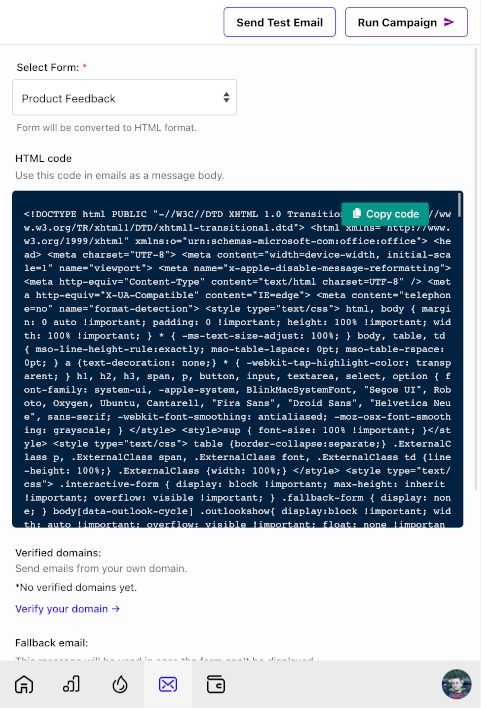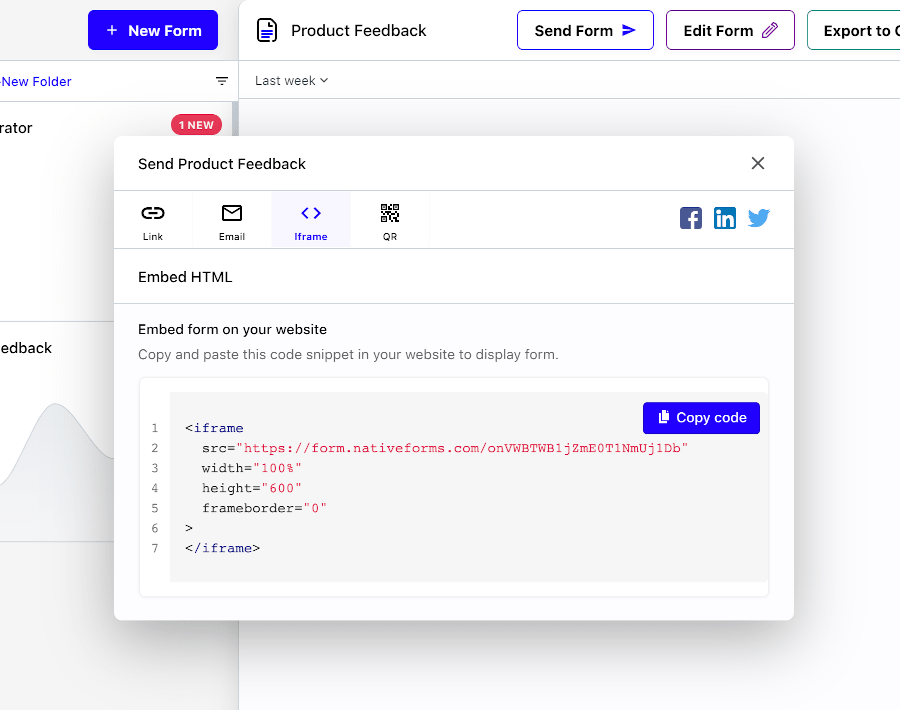 How it works?
Watch quick preview to Pipedrive integration 🎥
Easy to connect
Our integration will guide you step-by-step.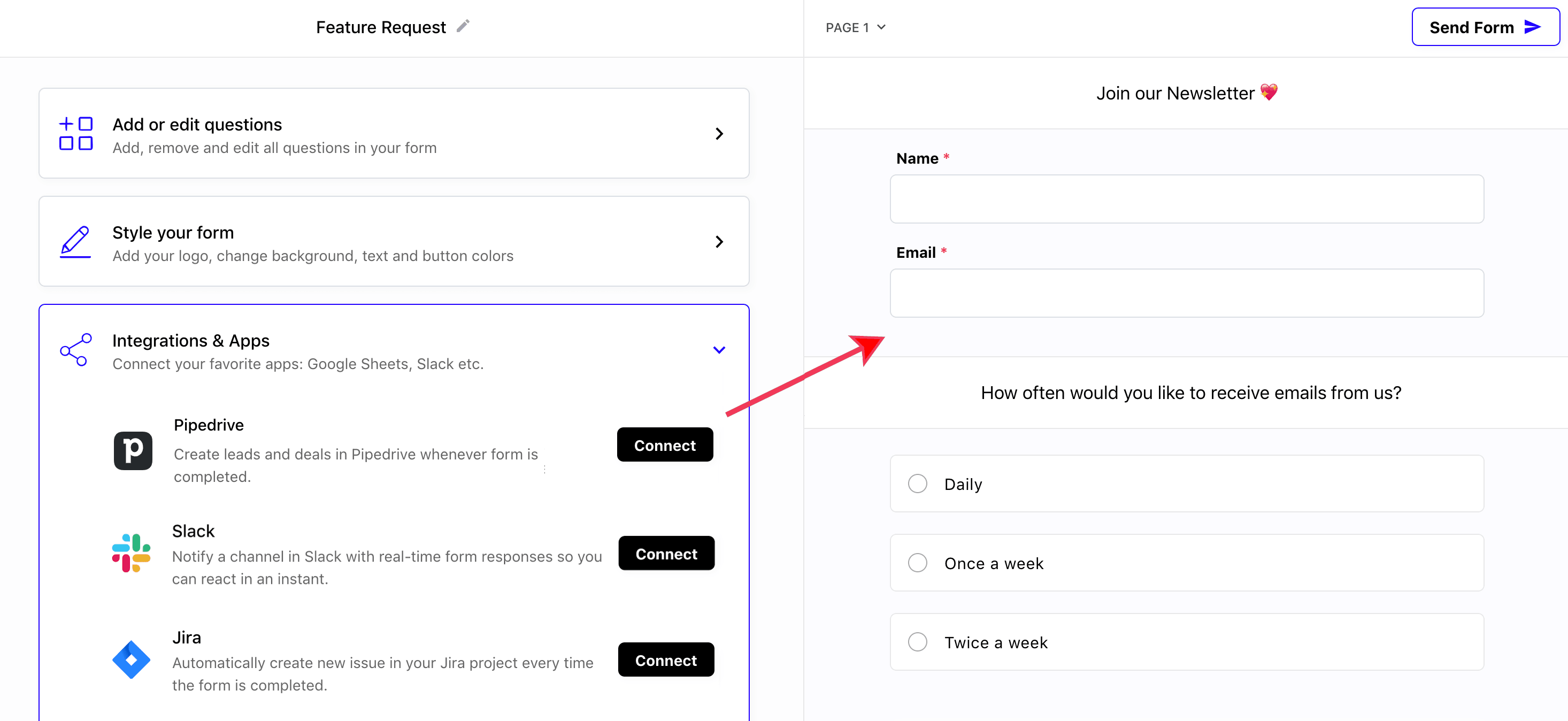 Fully customizable
Map questions to Pipedrive properties.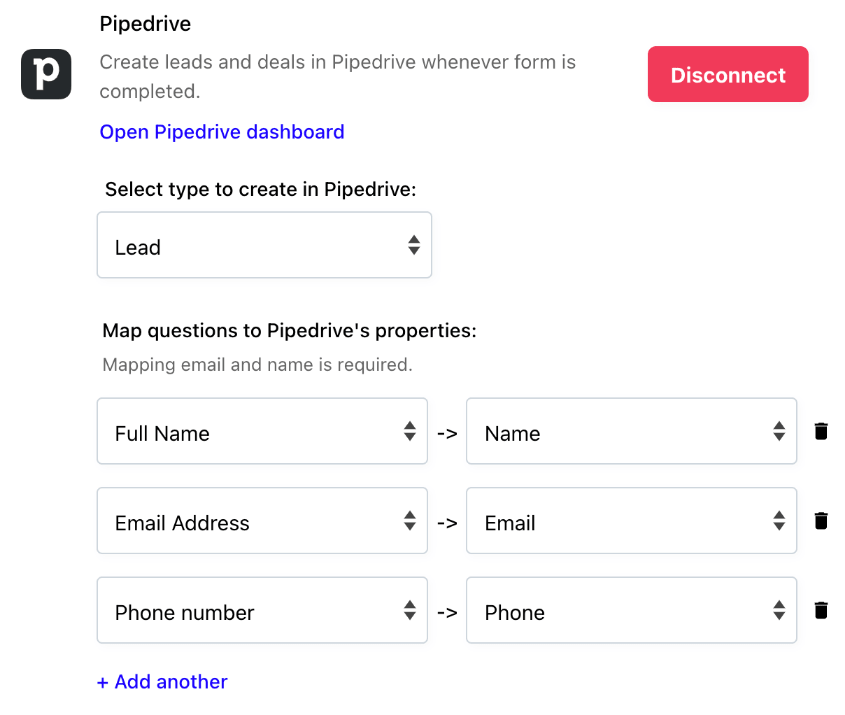 Grow your audience
Watch your contacts list grow 🚀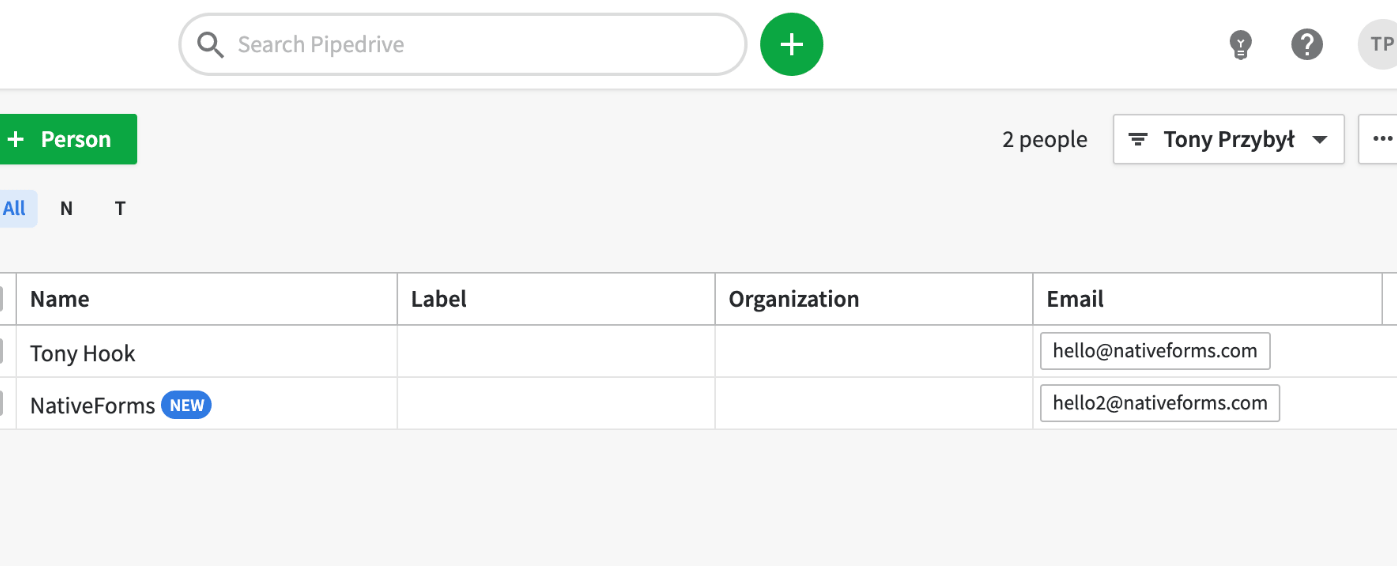 Trusted by 250+ companies worldwide
Start a free NativeForms trial and build your first form today!
Start Building
✓ Free 14-day trial
✓ No credit card required