Build forms, surveys & polls for
Intercom
Automate your workflow with forms and surveys. You can use forms in emails, conversations, messenger or via link.
Get started
✓ Free 14-day trial
Embed forms directly in Chat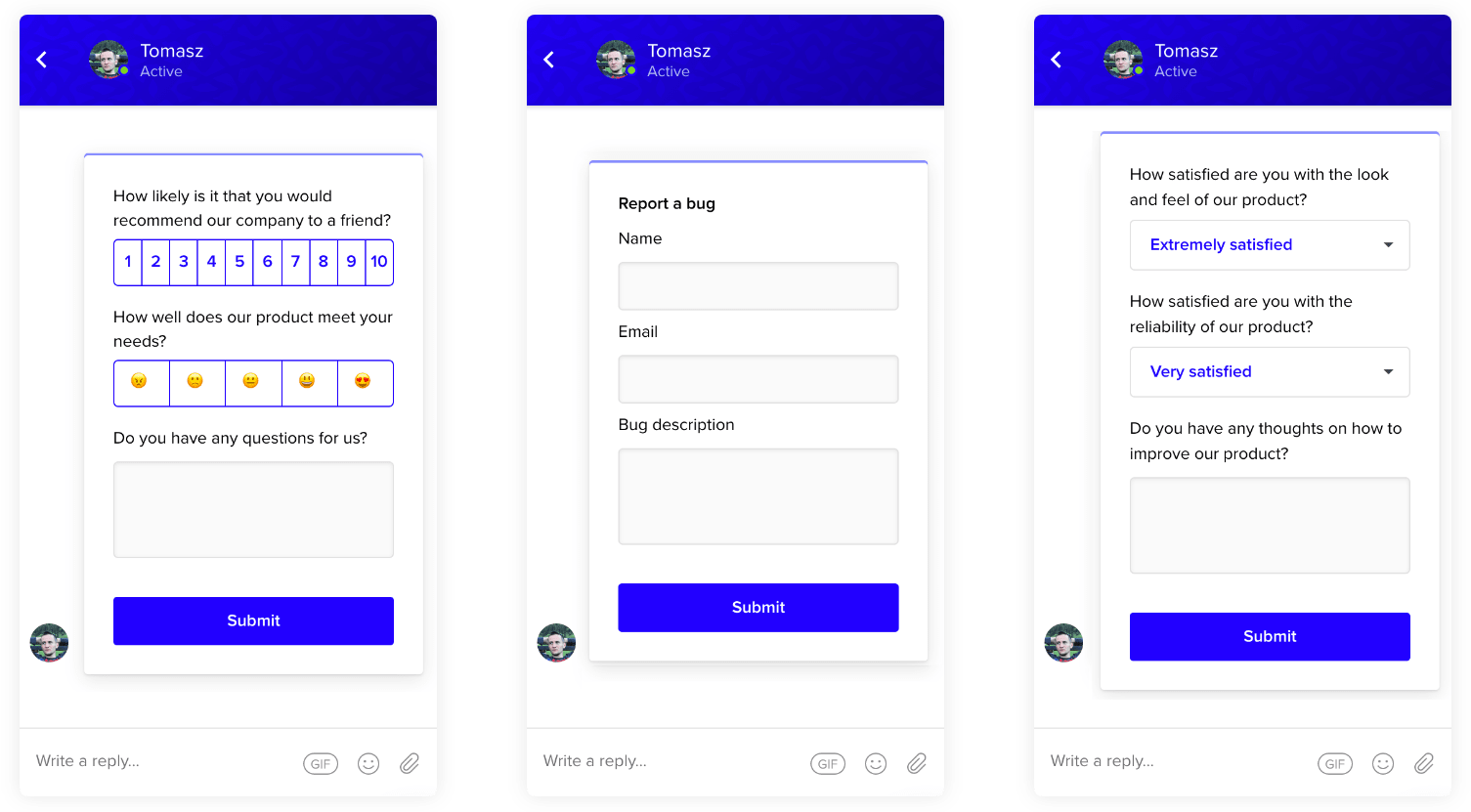 Embed forms in Messenger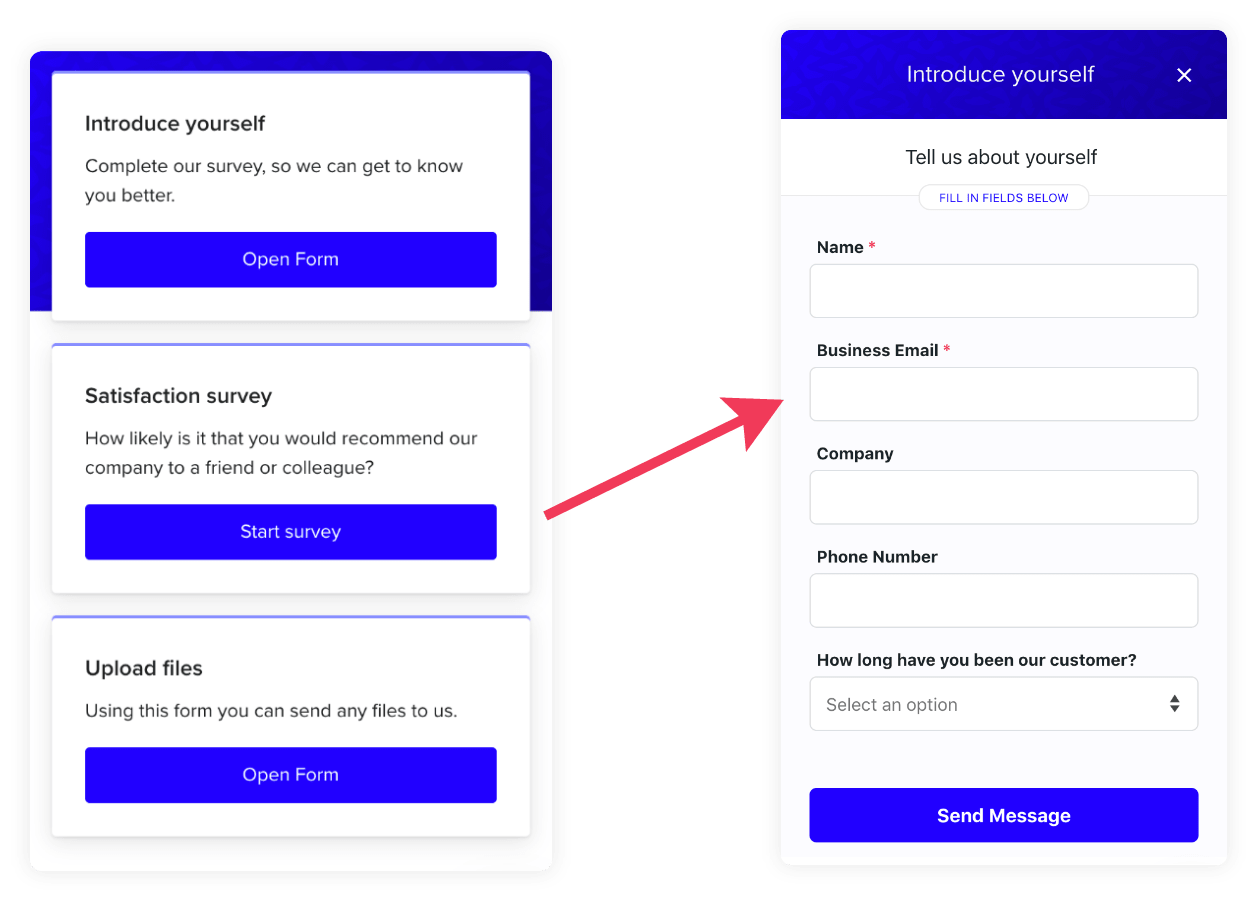 Send forms in Conversation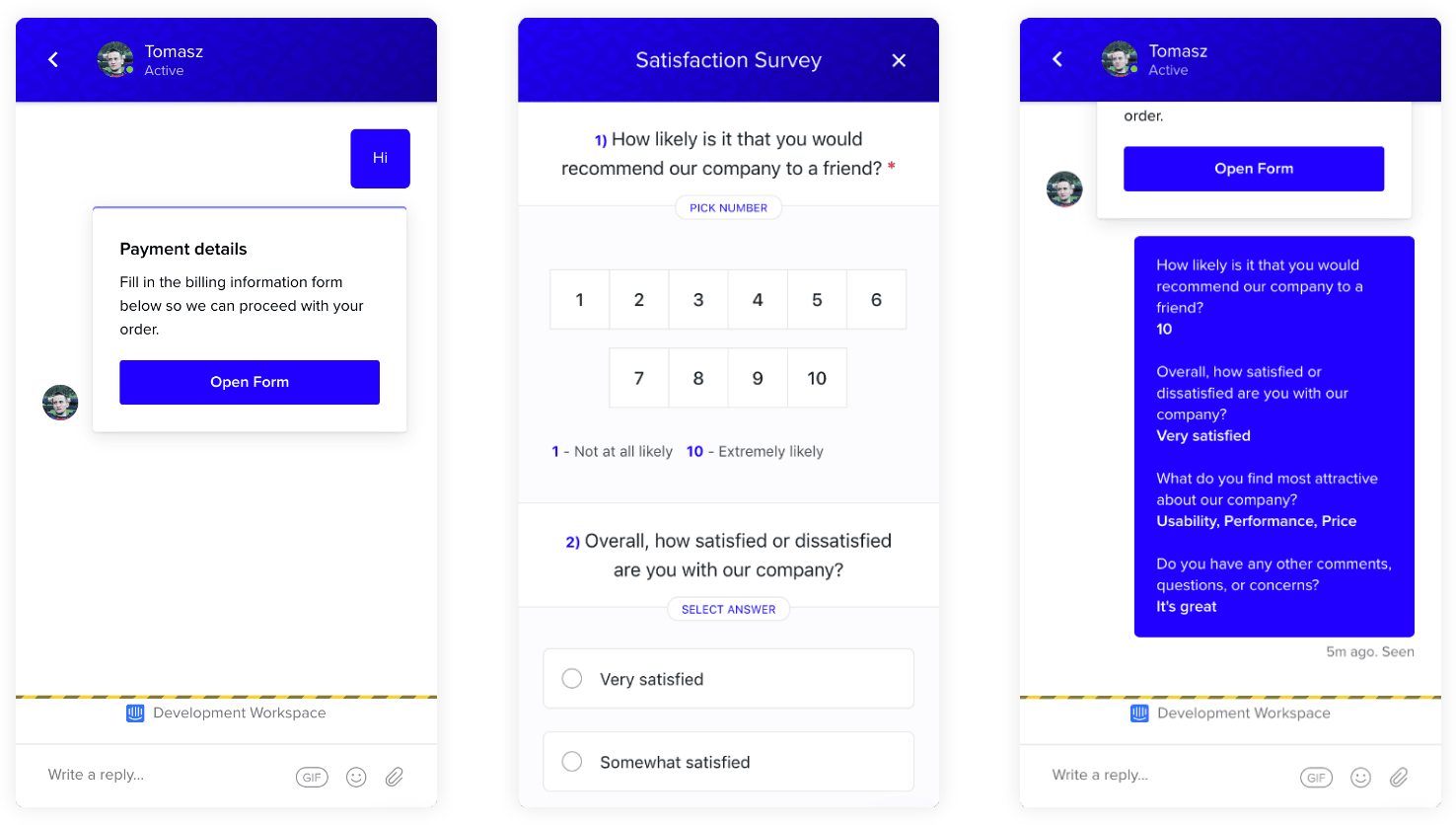 Easy to use Integration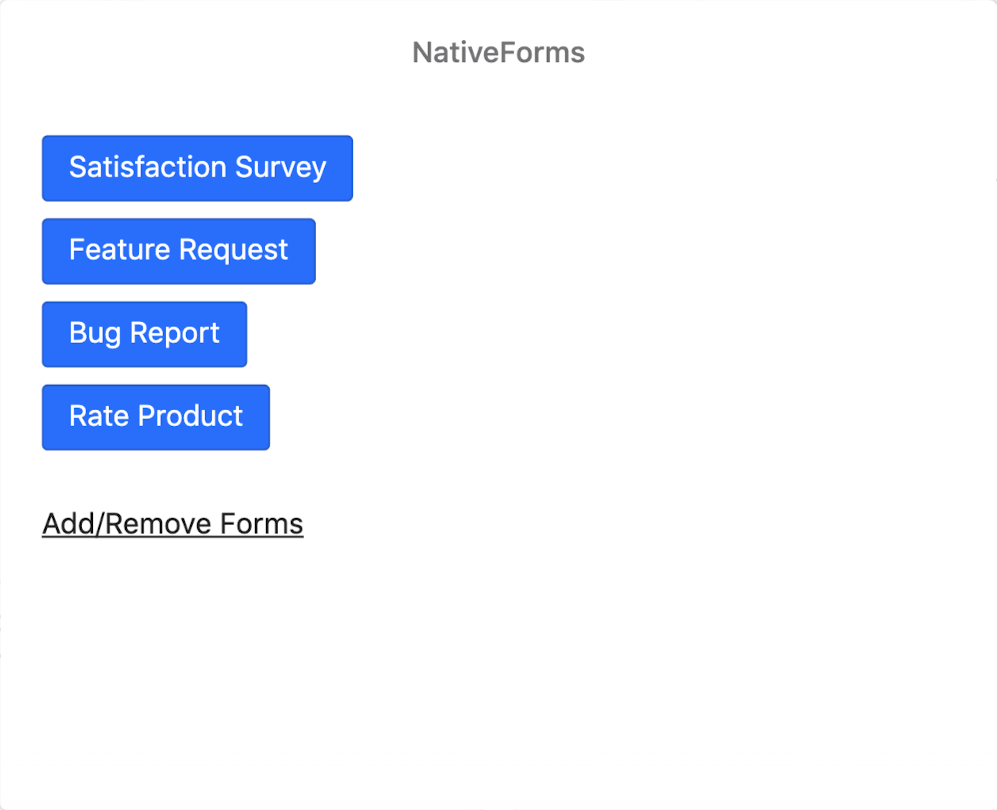 Integrate with other Platforms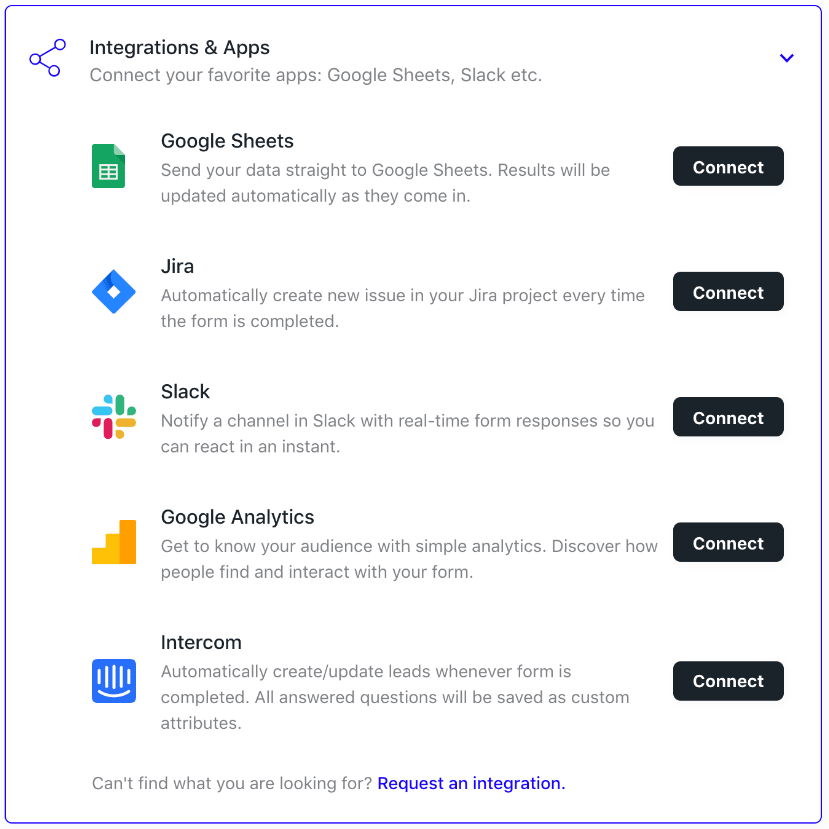 Ready to Impress your users?